Before you try Google Voice for Google Workspace, we want to offer some pointers and tips. And in case you didn't know, Google just announced Google Voice for Google Workspace which is now available for purchase. For anyone who was worried that Google would shut down Google Voice, you can rest much better (for now).
Google Voice for Google Workspace will replace the consumer version (aka, Free Edition) of Google Voice.
WARNING: If you are using Google Workspace, and have a free Google Voice number already set up (prior to April 1, 2019), read this entire post before you test out the features of the new Google Voice for G Suite system.
TL/DR: You WILL NOT be able to go back to the "free" edition of Google Voice. There is nothing Google can or will do to make this happen. Trust me, we spent a considerable amount of time trying to recover our free Google Voice phone number last week.
What Will Happen When You Try Google Voice for Google Workspace
We wanted to test out the new platform to see if Google Voice would be able to replace our current telephony system. I find the only way to really know is to fully deploy the system (watching how easy/complicated the configuration is). Also putting it into full use for inbound and outbound test calls.
See here for sign-up, pricing, and feature details: Google Voice.
You will have to accept terms and conditions, but who really reads that in fine detail. I don't recall seeing an obvious warning about not being able to recover Google Voice free. Then you can set up Google Voice on any of the paid tiers (Starter, Standard, Premier).
Once you accept that and move on, here is what can and will occur.
If you have never used Google Voice, you will be able to choose from any option: Starter, Standard, Premier
If you choose Starter, you can upgrade to any other plan (Standard or Premier). You can cancel this plan to not pay for anything – but you will lose access to your FREE Google Voice account and number.
If you choose Standard, you can upgrade to Premier. But you cannot downgrade to Standard. You will not be able to downgrade to Starter.
If you choose Premier, you will have the highest tier, but you can downgrade to Standard. You will not be able to downgrade to Starter.
All Systems Ready... and Fired Up
This upgrade/downgrade path was not very clear to me when we signed up. What a bummer. Because we ultimately didn't find a match for what we needed versus what we currently use. We are stuck with Google Voice Starter @ $10/mo now. Since we have another solution, we only needed to keep 1 line active for legacy authorization on some 2FA sites that were set up some time ago.
During this test deployment, we found a handful of shortcomings that we needed to use in our phone system. So, we wanted to cancel the "test" and settle up our debts and go back to normal. However, that wasn't an option.
Our current phone provider is around $25-50/mo for all the bells and whistles we need. It scales very easily as we add/remove staff, and the UI/UX is very straightforward and intuitive.
We tried to replicate most of the features on Google Voice for Google Workspace and ran into some roadblocks.
Pros of Google Voice for Google Workspace
The setup was fast. I mean, if you need phones deployed across an organization, "click, click, done!"
Pricing is "ok" ($10/mo for basic features of Google Voice) and scales up to $30/user per month.
24/7 Support (this is better than most other telephony providers)
Integration with Google Workspace. Just like Google Voice, it ties in very nicely with your Gmail account and Calendar.
The voice prompts were very natural sounding – you won't need a professional voiceover or Larry in Accounting's wife to record your greetings.
Cons of Google Voice for Google Workspace
User prompts and clarity were not super easy. I feel you must have some above basic knowledge of phone tree hierarchy to set up properly (messaging, routing, etc)
No "find me follow me" (ring desk phone, then ring cell phone – or all at once group ring) the same way other providers allow
Must assign a DID to each "auto-attendant". This makes it so you can trickle from one AA to another AA. It is cumbersome to try to remember what phone # was assigned to which AA. A drop-down menu of other auto-attendants would make this simpler and more intuitive.
No group/department call flows. I'd like to have the ability to share a customer service dial-in ring with several people before dropping a group voicemail.
No group/operator/general voicemail box. This is handy when you want multiple people to get a voicemail from a group box. Or, simply to have a recording of all voicemails saved for "historical" purposes.
No operator (assigned person to be "operator" or a general voicemail box). This is more of a general need. I guess it fits in with having an executive assistant option as well. Sometimes, Google, we do need other people to answer for us or leave general communication options open.
What Was Most Upsetting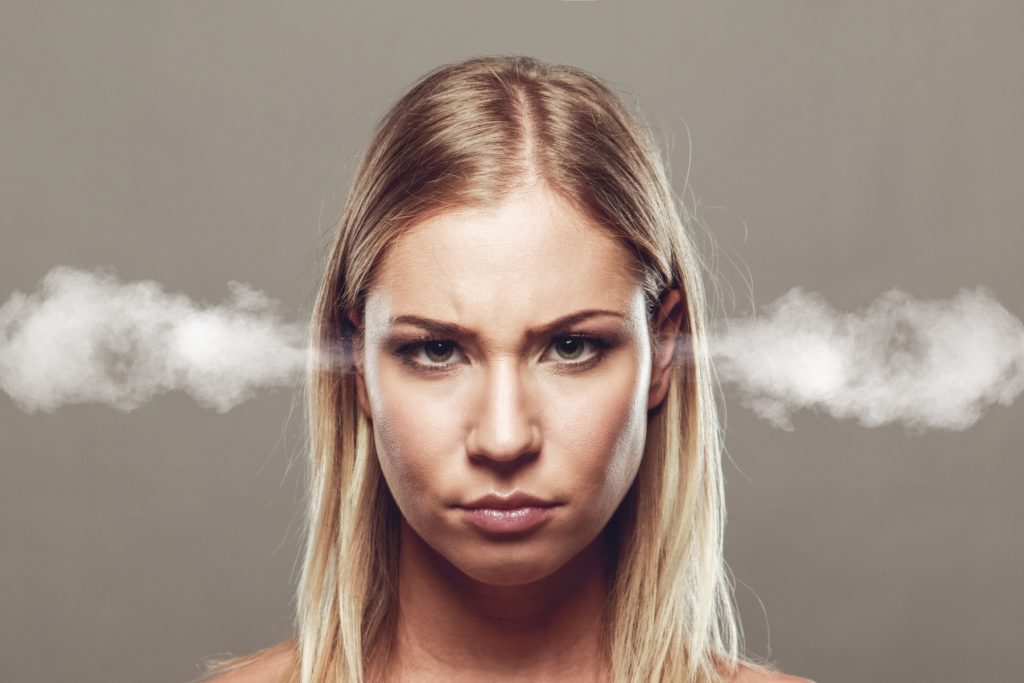 As you saw above, the downgrade paths were not very clear, especially the inability to return to Google Voice free and retain your phone number and data. Some people have been using Google Voice for years and have important data contained therein. The only way to keep that data is to keep paying (after upgrading to paid edition). This stinks!
Transparency Can Save Google Voice for Google Workspace
There need to be some warnings, because I feel like I pay attention to "upgrades" and "offers" and things that have a financial impact – especially online. When you click a button to buy something and there is a small tiny box or text that says, by buying this you agree to donate a kidney and sell your children into indentured servitude, that is just ridiculous nowadays.
It's 2019.
Make it clear, don't rip people off, and give me a chance to try something and be made whole again without a risk. So if it doesn't work out, I can go back to my merry way and life goes back to what it was…
Here is what I recommend Google should do for a more transparent picture of their deployment path of Google Voice for Google Workspace:
Already Using Google Voice Consumer (Free)
Allow a 14-30 day window where someone can test paid Google Voice (starter, standard, premier)
Allow the person to revert (to any option – including Google Voice free edition) within that 30-day window
Not Currently Using Google Voice Consumer (Free)
Allow a 14-30 day window where someone can test paid Google Voice (starter, standard, premier)
Allow the person to revert (to any paid Google Voice for Google Workspace option) within that 30-day window
In Conclusion
Now Google makes a lot of things we do online simpler, better, and easier. And those things do come at a cost (even when they are free). But when you offer me a premium (i.e. "paid") option to one of your tools, it has to be spot-on amazing.
I'm happy to see that Google Voice is not going to be shut down anytime soon. And I also understand this is like v.2.1 of Google Voice, so there are some bugs to work out. So, add this to the bug database and solve this very simple issue. Make it so your end users can try your new shiny solution. And if it isn't up to snuff, either put them back to whole (what they were using before) or fill the gaps with new features.
But for the love of God Google, be clear and consistent – and above all – Don't Be Evil.